When you meet with friends, what do you talk about? I bet you're swapping stories about work, family life, the latest movies you've enjoyed, or perhaps some challenges you're facing. You share a few laughs and promise to get together again soon.
What just happened? You strengthened your personal ties. If you heard a good story, you might share it with your spouse or significant other.
When it comes to business relationships, the same process can occur, although probably in a more formal context. Stories offer benefits, whether in a business call or a client interview. Of course, you're technically qualified for an existing or future project. But you can't escape the reality that clients hire people they know, like, and trust.
How Stories Benefit Professional Services Firms
Why do well-told stories matter for Architecture/Engineering/Construction firms? Here are some core benefits. They:
Capture your audience's attention
Will be remembered
Reveal the authentic personality of your experts or firm
Differentiate your firm from competitors – it's your story and no one else's
Storytelling, of course, is an ancient tradition. We're still telling stories around a campfire. (It may be an indoor fireplace or outdoor grill, but the idea is still the same.) We've shared stories for thousands of years to pass on critical information and traditions.
In "The Storytelling Edge," authors Joe Lazauskas and Shane Snow write:
"Stories have done a lot of good throughout history. They've helped us survive. They've helped us build relationships and societies. They've helped us create movements and businesses. They're an essential part of what makes us human."
Some professional staff may be more comfortable sharing the technical side of projects, but they can be encouraged to recognize and capture good stories. Emphasize that these stories can elevate marketing collateral and presentations.
Perhaps a business developer or project manager learned how their completed project is making a difference in the community. Here are a few potential revelations:
A new business or industry is opening because of improved infrastructure
Park attendance is soaring
Citizens are raving about the quality of their treated water
A new sustainable process is saving energy
Develop a Process for Sharing Positive Client Comments
Are positive client comments shared with the marketing department? Is a process in place? A few notes could be added to your CRM (Customer Relationship Management) system. A professional also could write a quick email or leave a voice mail for the appropriate person. Then, when a marketer writes a project summary, these positive updates can be incorporated.
These stories don't have to be long. Perhaps a professional just shares a few sentences about a successful project outcome. Add a few details for future reference. That's it.
And what happens when a client raves about a project or sends a glowing email to a project manager? Is that email shared and celebrated?
Any victory is a shared victory. A successful project results from a team effort — perhaps encompassing years of advance work. Firms can highlight that glowing testimonial in proposals, client presentations, and on their website. Prospects appreciate the comments of peers who have solved the same challenges they face.
Positive client comments also can be shared internally to celebrate team efforts. You can also use these comments to provide insight for personnel outside the project team.
A firm may ask the happy client if they want to participate in a case study. This request often follows the receipt of a testimonial.
Capture Your Firm's Stories
How do you capture positive client comments about your projects? Share your thoughts in the comments section below or reach out at blaizecommunications@gmail.com.
Subscribe to A/E/C Connect LinkedIn Newsletter if you're interested in learning more.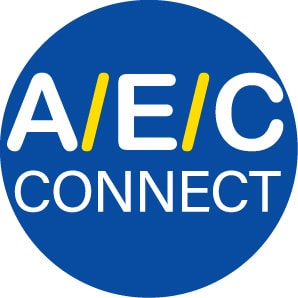 If you have a challenge or question you would like me to address, please contact me online or email blaizecommunications@gmail.com.