Here's the good news about storytelling for Architecture/Engineering/Construction firms. You can start small and build upon your progress. What's the end goal? Add some interest to your marketing collateral.
The A/E/C world is full of fascinating stories of professionals who successfully complete projects to improve the lives of communities. But all too often, project updates focus on the technical details and don't celebrate how these projects have made a difference. How did they impact the end user? What's different because of these projects? What obstacles did you overcome?
Kraig Kern, CPSM, Vice President & Director of Marketing at WK Dickson & Co., wrote an article in The Zweig Letter regarding the value of telling hero stories. Here's an excerpt:
"… in the AEC business, we can control the narrative. We can share stories that make us feel good. Everyone loves a great hero or underdog story, right? So why don't we write those instead of the typical, dull technical descriptions?

 

"Inevitably, we sometimes must write about subjects as exciting as watching water drip or paint dry. However, with a bit of time and creative thinking from your marketing team, overly-technical topics can be made more exciting,"
Project updates fill the web pages of A/E/C firms throughout the country. Many summarize the technical approach and problems solved. Some add testimonials and note how citizens benefit. More can be done to engage readers.
Check out the following three types of project narratives.
All Technical Information
These project updates share just the technical aspects of the projects and services provided. For purely technical audiences, there's a place for this kind of summary. It probably won't interest a lot of readers who know little about the topic.
Technical Information Plus Some Storytelling
With this approach, there's an effort to add a human dimension to the project summary for your website or proposal. Marketers or project managers can ask, "How will a project impact the end user?"
The summary might explain how the project improved the lives of the community residents, building occupants, or the traveling public. Including a testimonial would add interest and credibility to the narrative.
For example, add a few sentences about how families are enjoying a new park. Share attendance increases. Perhaps you can tell a story of how a family frequently visits the park because it's safer or offers more amenities.
How are residents enjoying a new multi-family complex? Or how has a road improvement project encouraged downtown development? Quote a new business owner who's thrilled with the upgraded downtown.
Public officials, investors, and other stakeholders all benefit from meeting the needs of the actual users. And successful projects often translate into more work for A/E/C firms.
Combination of Storytelling and Technical Solutions
Telling the more complete story of a project requires more effort. Interviews with project managers, clients, and partners could be involved. Perhaps a firm will submit award entries for strategic projects. Or a firm may want to create a case study that tells the project story from a happy client's point of view.
The goal is to create an engaging narrative that can be used in multiple ways. Sharing just the technical details probably won't interest a broad range of readers, including website visitors, award judges, or prospects who want to know what it's like to work for a firm. Describe how a project made a difference in the lives of an individual.
Award Submittals
For an award submittal, share your client's thoughts about how the project achieved their goals. Perhaps their restaurant reflects their Italian heritage, or the new wastewater treatment plant will allow the community to welcome a new industry, bringing in more jobs and tax revenue to a community. What challenges were overcome?
Take the reader behind the scenes so they understand how your firm collaborated with the client to successfully complete the project.
Case Studies
For a case study, a firm will ask a happy client to tell their story. Readers will learn about the client's challenges and how the A/E/C firm solved them. Results can be qualitative or quantitative. Prospects will get an understanding of what it was like to work with a firm.
Companies can use these case studies on their website to tell the complete story. Readers could click on a link from an abbreviated project update to the case study. Quotes and metrics from the case study can be included in proposals, client presentations, and on a company's website. A designed copy could be sent to prospects from business development staff and seller-doers. Content also could be turned into a blog post or video script.
Add Storytelling – One Step at a Time
When preparing project narratives, look for ways to make them more engaging. Perhaps this means asking the project manager a few more questions or reviewing a client's website or social media posts to see how they describe the project.
Why bother? Stories engage readers, and that means they'll spend more time reviewing your marketing collateral, whether it's your website, award entry, or case study.
The Chinese philosopher Lao Tzu said, "The journey of a thousand miles begins with one step." Your marketing approach won't change overnight, but you can bring in the human interest angle, one project at a time.
Have Questions?
How are you using storytelling at your firm?
Subscribe to A/E/C Connect LinkedIn Newsletter if you're interested in learning more.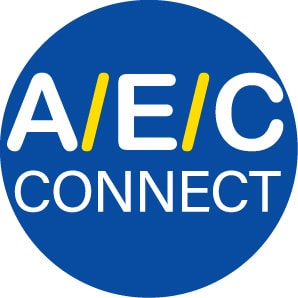 If you have a challenge or question you would like me to address, please contact me online or email blaizecommunications@gmail.com.
---