Do you want to capture the attention of your professional staff? Enhance your internal communications with the use of storytelling.
Stories provide many benefits. They can:
Offer solutions
Build your brand
Preserve knowledge
Teach staff
How can you celebrate a recent strategic win? Encourage your client contact to explain the process that led to the victory.
Frank Lippert, FSMPS, CPSM, of GO Strategies, explains that internal case studies can reveal how a relationship with a client matures over time. These client stories offer two significant benefits. "One is that these stories preserve some knowledge from the past that should be passed on. It honors the senior seller-doers in a really nice, meaningful way," he says. "The second benefit gives the younger seller-doers some confidence that this process can work."
Lippert emphasizes that stories must be concise and to the point — no longer than 15 minutes. Like any good story, it's good to share obstacles that were overcome and explain how the technical team helped the client achieve their goals.
Lippert notes that selling work and doing work are both equally important. "We don't know how to do either really well until we hear a story about it," he says.
Highlight Best Practices
Over time, internal case studies can identify best practices that can help staff throughout a firm. Perhaps they're shared at a smaller group session or as part of a companywide event. They also could be posted as internal videos or stories on a company's intranet.
Each pursuit is different, notes Lippert. But technical staff in Architecture/Engineering/Construction firms can learn from each other. Lessons from a few projects may be applicable for their next competitive pursuit.
For example, stories may reveal how a firm learned of an opportunity years before a prospect officially released the Request for Proposal. Perhaps a technical person asked a client what projects were coming up for the community. The proposed project may be outside that employee's specialty area, but that doesn't matter. If the information is shared, it could lead to more companywide revenue.
Another story could reveal how a governmental agency awarded a client a grant to help a community with an infrastructure project. A senior professional may note that it took years and many applications before the funds were finally obtained and the firm could begin work on the project.
With this kind of story, a younger professional may understand why these early conversations with prospects are so critical to future success.
Offer Ideas for Conference Networking
How do you get the most out of a conference? Some professional staff may look forward to learning about technical breakthroughs but have difficulty interacting with new people. Senior staff could share a short video or story of techniques they use to connect with others. A conference veteran could share how they formed strategic friendships in the following ways:
Sat next to someone at a meal and then sent a follow-up email
Shared a conversation on a conference topic and then emailed a contact with some related information
Connected with fellow attendees on LinkedIn before or after the conference
Use Personal Stories to Introduce New Hires
Your firm just hired a new employee. How do you introduce them to your workforce? Companies may post announcements on their intranets, websites, technical journals or related online media.
Depending on the format, offering a sentence or two about the new hire's interests may be appropriate. Are they active with a nonprofit, or how did they choose their career?
This personal information may encourage co-workers to reach out to the new hire. I wrote brief stories announcing new professional staff when I worked at a multidisciplinary firm. My co-workers told me they liked these announcements. For instance, they learned the following about the new employees:
An engineer, who also was a swim coach, missed joining the U.S. Olympic swim team by less than one second at a qualifying race
A stormwater engineer used logs to divert a stream near his home when he was growing up
A landscape architect enjoyed touring historic buildings and gardens in Europe

Maximize Operations by Using Stories
Internal storytelling adds interest. In his book, The Storytelling Animal, author Jonathan Gottschall says we're wired to enjoy stories. He explains, "Story is the glue of human social life − defining groups and holding them together."
How Do You Use Stories?
Stories can help companies share corporate information. A brief story, delivered at a team meeting or on a video, could be much more memorable than a written directive that doesn't get noticed.
How do you use internal storytelling? Please share your thoughts in the comments section below or contact me at blaizecommunications@gmail.com.
Subscribe to A/E/C Connect LinkedIn Newsletter if you're interested in learning more.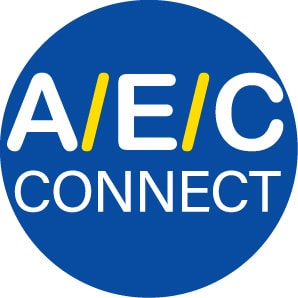 If you have a challenge or question you would like me to address, please contact me online or email blaizecommunications@gmail.com.