What's the secret ingredient for connecting with your Architecture/Engineering/Construction (A/E/C) stakeholders? Empathy. You form a deeper human connection by addressing your listeners' pain points and offering solutions.
The A/E/C world often focuses on technical solutions. Go beyond the facts and figures, and show that you understand a person's challenges.
In the revised edition of "Everybody Writes," author Ann Handley says:
"Powerful storytelling stirs emotions. It can shape beliefs and change behaviors. It can help complex ideas or concepts become more accessible. Storytelling helps make us memorable because humans remember stories more than facts or figures."
Barbara Shuck of Everest Marketing Services says, "The technical aspect of our industry is very important, and that's how you get jobs done. But more and more firms realize that they also have to appeal to the emotions of their main target groups: employees, recruits, and prospects."
She adds that empathy is "where we'll connect with the hearts of the people we're working with."
Use Storytelling to Forge a Connection
A/E/C firms often emphasize that they're in the relationship business. Their goal is to build partnerships with clients and other stakeholders. In many cases, firms don't use stories — even short ones — to highlight these relationships. Good stories involve empathy, not just facts and figures.
Shuck encourages firms to use testimonials to bring humanity into their written collateral. Client quotes can focus on some element of problem solving. A client's viewpoint can reveal how a firm's solutions made them feel more confident or relieved.
Go beyond the technical solutions in marketing materials. How did a client feel during and after the successful completion of a project?
Who Are the Storytellers?
When clients hire a firm, they buy "an intangible, unknown process from the beginning to the end of a project," Shuck says.
Who are your firm's storytellers? With corporate-wide buy-in, you could have many contributors beyond the marketing department.
Project managers, superintendents, field engineers, and executives could explain how they helped clients achieve a goal. Encourage them to reveal how they overcame obstacles. Their remarks could be posted in your Customer Relationship Management system.
With your team's input, you can craft a story that shows how you worked to meet the needs of each client. You may get comments that demonstrate how your firm successfully led visioning sessions or helped businesses deal with traffic issues during construction.
You're looking for how your firm's process benefited your client or their end users.
Encourage your firm's personnel to share complimentary emails. Develop a process for checking with clients to see if their testimonials can be used in marketing collateral and proposals.
Case Studies Tell a More Complete Story
Case studies, also known as customer success stories, effectively reveal how a firm works with others. Through case studies, which are typically about two pages, prospects learn how a peer solved a problem that could be very similar to the one they're facing.
"In case studies," Shuck says, "you have the space to go into detail and tell the story. It's a nice intersection of the facts and figures and the happy client's narrative, which explains how a problem was solved."
Prospects reading a case study learn about the people who work at a company that they may select for a project. "Good storytelling blends the facts and figures with the human element," she adds.
What differentiates one A/E/C firm from another is the successful delivery of projects because of their processes and people. Explore the life of a project and identify key elements that would make a good story.
For example, if a firm wants to hire an engineer with eight years of experience, why not interview an existing employee who fits that profile? This individual can share their experiences working at your firm. A recruit would appreciate this first-person account.
The case study format can also highlight some key employees or your firm's nonprofit work.
How is your firm contributing to your community? Go beyond just posting photos and encourage a nonprofit contact to explain how your firm's volunteer work has made a difference.
Where Can You Use Stories?
Shuck suggests repurposing your third-party verification through traditional, digital, and social marketing media. You've created some good stories or received great testimonials, now share them.
Here are some suggestions for the three areas:
Traditional
Proposals
Trade shows
Client interviews
Digital
Social
Twitter
 LinkedIn
Facebook
Instagram
Use Stories to Connect With Stakeholders
Show how you understand your stakeholders' challenges. Combine logic and empathy to create a human connection with your clients, employees, prospects, and recruits.
Want To Know More?
Subscribe to A/E/C Connect LinkedIn Newsletter if you're interested in learning more. Or subscribe to my mailing list.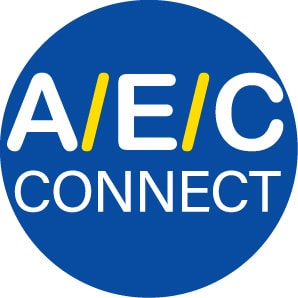 If you have a challenge or question you would like me to address, please contact me online or email blaizecommunications@gmail.com.