Case studies, also known as customer success stories, aren't new. But they're typically underused in the A/E/C world.
Perhaps you include testimonials on your web pages or in proposals. Maybe it's time to level up to case studies.
Your A/E/C professionals solve a project's technical challenges. But look for the related human interest stories to reinforce your firm's strategic initiatives.
How did you improve the quality of life for your client communities? Here are some potential project outcomes:
A reconstructed road will promote downtown economic development
An improved airport apron will allow larger planes to land at the airport
An upgraded wastewater treatment plant will encourage future growth
Add Some Drama
A recent personal experience reminded me of the power of stories. They can be a powerful tool for capturing the attention of your prospective clients or stakeholders.
Recently I performed in a skit for two Vacation Bible Schools. I became Cam Track, a steam locomotive engineer. Engaging the kids through stories helped reinforce the messages and make them relatable.
Like the skit, case studies add some drama to your projects. You're doing more than just relating the technical details of how you solved a problem. You're focusing on the happy client's experience. How did they overcome a challenge, solve a problem, and achieve a successful outcome — with your help?
Use case studies to highlight your strategic initiatives and go beyond standard testimonials to provide third-party verification. Add them to your marketing toolbox, and you'll find countless ways to repurpose their content. Each case study also offers three distinct wins.
Win #1
As a professional services firm, you can use case studies, often called success stories, to clarify how you solved your client's problem. Your client faced a challenge, you offered an appropriate solution, and now they're enjoying a measurable result. Sometimes the case study will cite specific metrics, or perhaps your solution helped improve a situation.
Win #2
The happy customer who will get positive publicity for their firm is at the heart of any case study. They also receive acknowledgment for solving a problem.
Win #3
Case studies can help prospects discover potential answers to their challenges. These stories provide third-party verification of what it's like to work with an architectural, engineering, or construction firm. Prospects may share the same challenges as the happy client and could learn about potential solutions.
Use Case Studies to Differentiate Your Firm
How will you promote a strategic initiative to stand out from the crowd? Go beyond the recitation of a project's details. Instead, highlight your client's challenges and concerns through a case study. These customer stories could help differentiate your organization.
Want to Connect?
I will share additional information about case studies and content tips in future articles. Subscribe to A/E/C Connect LinkedIn Newsletter if you're interested in learning more.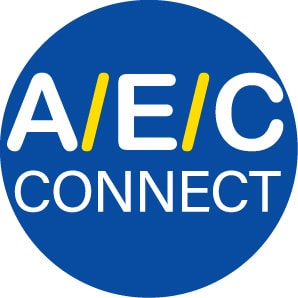 If you have a challenge or question you would like me to address, please contact me online or email blaizecommunications@gmail.com.