Why am I promoting case studies for Architecture/Engineering/Construction firms? They add the human element to a technically focused market.
Case studies feature a happy client who describes a challenge. Then they explain how an A/E/C firm helped them solve it. The reader learns how the project benefited the client's firm.
A case study typically includes the client's challenge, solution, and results but not necessarily in that order.
My Case Study Journey
When I first earned my case study specialist designation, I started looking for A/E/C firms using this marketing tool. I couldn't find any. Instead, I found many project summaries listed as case studies on A/E/C websites. These narratives offer project details but not from a happy client's point of view.
Case studies are valuable because they offer third-party verification. Prospects who will spend a lot of time and money on a project want to know what working with the personnel at an A/E/C firm is like.
Proposals typically include references and, perhaps, testimonials. Both can have challenges. A client reference may leave a company or forget some project details. Testimonials are great but can't reveal much in only a few sentences.
I believe 1 Case Study = 3 Wins. The A/E/C firm, its happy client and prospects all benefit.
A History of Storytelling
I began my case study journey when I took a course from Casey Hibbard through American Writers & Artists Institute  (AWAI). I immediately knew I wanted to write case studies for the A/E/C market.
I like to interview subject-matter experts and hear their stories. It's something I've been doing for a long time. I started out writing a column for a daily newspaper in northern Wisconsin. I continued the practice as the co-owner of weekly newspapers. When I joined a multidisciplinary firm, the favorite part of my job was creating a newsletter that told the stories of its strategic projects.
More recently, I taught drama to elementary students through an after-school program. And through the years, I've participated in four women's dance groups.
In my drama class, my students' first assignment was to tell me a short story. During the course, they learned how to speak clearly and connect with their audience. In a similar vein, my dance instructor encourages our group to make eye contact with the audience and stay in character.
The goal of all these professional and personal experiences was to form a human connection with readers, students, or members of an audience.
Celebrating A/E/C Projects
Customer success stories are one way to celebrate successful project outcomes. They tell the story of how technical teams use their expertise to design and build amazing projects that make a difference in communities.
Encourage your happy clients to tell their stories. They're the heroes who turned to your A/E/C firm to solve the problem.
How Can You Use Case Studies?
My background led me to appreciate the value of case studies. They merge the technical aspects of projects with the personal connection between a happy client and a professional services firm.
I'm exploring this marketing tool and want to know what others in the A/E/C world think about it. Perhaps you've found value in customer success stories or need help figuring out how to begin. I'm here to help.
Seth Godin notes, "Ideas shared are ideas that spread, and ideas that spread change the world."
More About Case Studies
Explore the posts in my blog for more information about case studies. For a free consultation, contact me at blaizecommunications@gmail.com. I'm also available to present on how to develop a case study.
Want To Know More?
Subscribe to A/E/C Connect LinkedIn Newsletter if you're interested in learning more.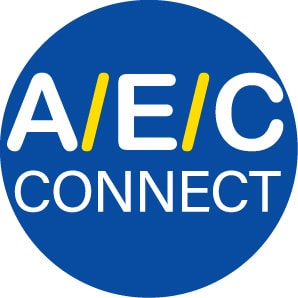 If you have a challenge or question you would like me to address, please contact me online or email blaizecommunications@gmail.com.